Top 10 Web Hosting Costa Rica
WHTop team maintain a unique list of top 10 webhosting companies (out of 24 listed) targeting Costa Rica, compared by their Alexa Rank. Costa Rica current population is 4,930,258 ( #123 in the world) with 3,217,277 internet users (66% of population and #92 globally). This list is updated often (last update 19 April, 2019) and give's you a unbiased & impartial information about best web hosting in Costa Rica (including reviews from users/customers).

Domains column indicates the approximate domains hosted and the last trend (positive or negative). Keep mouse over the Profile percentage circle and User Rating stars for more details! Bellow the top list you will find products based on brands from this country!
Costa Rica - Top 10 Best Website hosting, Apr 2019
Website Provider
Products
Profile
User Rating
Social links
Domains
Alexa
/Links
CyberFuel


(Santa Ana, San Jose P.o. Box 77-6155 Forum,)

4 products on VPS, Shared Hosting. Platform Windows, Linux. Price range $ 34.99 - $ 299.99. Last update on

Dec 1, 2016


Website language : en
Things done
+ Company phone/fax is added.
+ Products (plans) are added, but 4 are not updated from over 2 years
Things to do
- Company descriptions is too short (358). Minimum 500 chars.
- Company address is incomplete. Must contain: street, city, zipcode and country.
- Twitter account is missing. Google+ account is missing.
- "About page" URL or "Contact page" URL is missing.
- Forum, Blog/Announcements, Knowledgebase or FAQ URL is missing.
- Note: Add a promotion or coupon!

Total Reviews: 2
Average Rating: 10 of 10
Good Reviews: 2
Bad Reviews: 0
Official Responses: 0

1567

+3

1420359

/

69

Rack Nation.cr
8 products on Shared Hosting, Dedicated Hosting. Platform Linux. Price range $ 6.99 - $ 295.00. Last update on

Dec 1, 2016


Website language : en-US
Things done
+ Company phone/fax is added.
+ Company Twitter / Facebook is added.
+ Products (plans) are added, but 8 are not updated from over 2 years
Things to do
- Company descriptions is too short (292). Minimum 500 chars.
- Company address is incomplete. Must contain: street, city, zipcode and country.
- "About page" URL or "Contact page" URL is missing.
- Forum, Blog/Announcements, Knowledgebase or FAQ URL is missing.
- Note: Add a promotion or coupon!


490

-4

1530442

/

10

allinhosting.com


(Palmares, Alajuela 4300,)

0 products listed.
Website language : es
Things done
+ Company phone/fax is added.
+ Company Twitter / Facebook / Google+ is added.
Things to do
- Company descriptions is too short (118). Minimum 500 chars.
- Company address is incomplete. Must contain: street, city, zipcode and country.
- "About page" URL or "Contact page" URL is missing.
- Forum, Blog/Announcements, Knowledgebase or FAQ URL is missing.
- Products (plans) are missing.
- Note: Add a promotion or coupon!


2159287

/

39

Racklodge


(San Jose, San Jose)

0 products listed.
Website language : en-US
Things done
+ Company address location is complete.
+ Company phone/fax is added.
+ Company Twitter / Facebook / Google+ is added.
+ Forum, Blog/Announcements, Knowledgebase or FAQ URL is added
Things to do
- Company descriptions is too short (94). Minimum 500 chars.
- "About page" URL or "Contact page" URL is missing.
- Products (plans) are missing.
- Note: Add a promotion or coupon!


2421279

/

45

Hosting506


(Santa Ana, San José)

0 products listed.
Website language : es
Things done
+ Company descriptions is fine.
+ Company address location is complete.
+ Company phone/fax is added.
+ Company Twitter / Facebook / Google+ is added.
+ Forum, Blog/Announcements, Knowledgebase or FAQ URL is added
Things to do
- "About page" URL or "Contact page" URL is missing.
- Products (plans) are missing.
- Note: Add a promotion or coupon!


3274236

/

3

Alojamiento Tico


(Coronado, San José)

5 products on Shared Hosting, Dedicated Hosting. Platform Linux. Price range $ 2.90 - $ 224.00. Last update on

Jun 3, 2010


Website language : es
Things done
+ Company address location is complete.
+ Company phone/fax is added.
+ Company Twitter / Facebook / Google+ is added.
+ Forum, Blog/Announcements, Knowledgebase or FAQ URL is added
+ Products (plans) are added, but 5 are not updated from over 2 years
Things to do
- Company descriptions is too short (455). Minimum 500 chars.
- "About page" URL or "Contact page" URL is missing.
- Note: Add a promotion or coupon!

Total Reviews: 1
Average Rating: 10 of 10
Good Reviews: 1
Bad Reviews: 0
Official Responses: 0
14

5477165

/

13

CIMSA


(, -)

0 products listed.
Website language : es
Things to do
- Company descriptions is too short (48). Minimum 500 chars.
- Company address is incomplete. Must contain: street, city, zipcode and country.
- Company phone number/fax is missing.
- Twitter account is missing. Facebook account is missing. Google+ account is missing.
- "About page" URL or "Contact page" URL is missing.
- Forum, Blog/Announcements, Knowledgebase or FAQ URL is missing.
- Products (plans) are missing.
- Note: Add a promotion or coupon!


5829814

/

2

RAR Computacion


(Goicoechea, San Jose)

0 products listed.
Website language : es-es
Things done
+ Company address location is complete.
+ Company phone/fax is added.
+ Company Twitter / Facebook / Google+ is added.
+ Forum, Blog/Announcements, Knowledgebase or FAQ URL is added
Things to do
- Company descriptions is too short (0). Minimum 500 chars.
- "About page" URL or "Contact page" URL is missing.
- Products (plans) are missing.
- Note: Add a promotion or coupon!


6234648

/

15

Procom


(San Rafael, San José)

0 products listed.
Website language : en-US
Things done
+ Company phone/fax is added.
+ Company Twitter / Facebook is added.
+ Forum, Blog/Announcements, Knowledgebase or FAQ URL is added
Things to do
- Company descriptions is too short (99). Minimum 500 chars.
- Company address is incomplete. Must contain: street, city, zipcode and country.
- "About page" URL or "Contact page" URL is missing.
- Products (plans) are missing.
- Note: Add a promotion or coupon!


7566918

/

11

EyM-Multiservicios
6 products on Shared Hosting, VPS. Platform Linux. Price range $ 3.00 - $ 99.00. Last update on

Dec 1, 2014


Website language : es
Things done
+ Company phone/fax is added.
+ Forum, Blog/Announcements, Knowledgebase or FAQ URL is added
+ Products (plans) are added, but 6 are not updated from over 2 years
Things to do
- Company descriptions is too short (110). Minimum 500 chars.
- Company address is incomplete. Must contain: street, city, zipcode and country.
- Twitter account is missing. Google+ account is missing.
- "About page" URL or "Contact page" URL is missing.
- Note: Add a promotion or coupon!


8263275

/

5
Quick comparison of the last added cheapest plans
Official NIC / Registrar for .cr country code top-level domain (ccTLD)
National Academy of SciencesAcademia Nacional de Ciencias
Costa Rica location and cities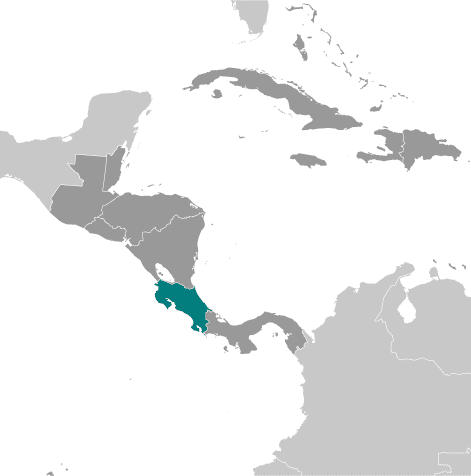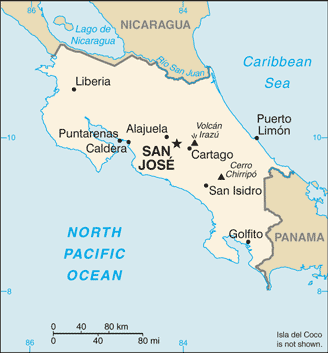 Whois URL:
whois.nic.cr
Estimated registered
.cr
domains:
16,225